CANCELED: 14th Annual Conference for Curative Education and Social Therapy in Russia
June 25, 2020

-

June 28, 2020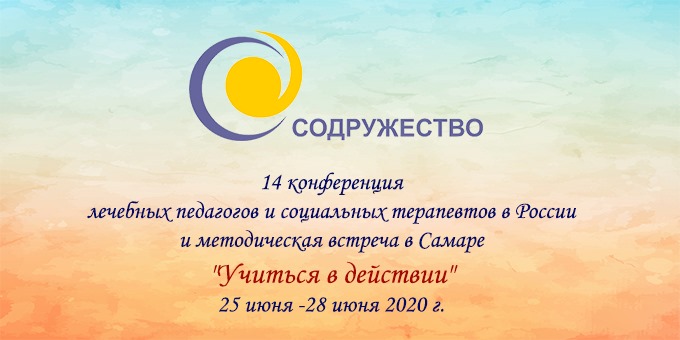 The motto of this year's conference is "from practice to practice". It will be structured as a methodical meeting covering the whole spectrum of our activities. The exchange of practical experiences in training, support, shaping the life of a person with special needs, considerations on how to take further steps in the development of the therapeutic, educational and social-therapeutic movement in Russia will be the focus of all these days. The theme of the conference and the methodological meeting also includes an examination of the theoretical foundations of our work.
It does not matter where you work: in a curative or Waldorf school, in inclusive or special education, accompanying an adult with special needs. We would be pleased to welcome you at the Volga in Samara!
Also joining us: Sonja Zausch from the Council's Leadership Team.
Current information will be posted on the event page on Facebook as soon as it becomes available.
Organizing group:
Anna Slashchinina (Samara)
Andrej Chramenkow (Samara)
Tamara Isayeva (Moskau)
Olga Kurjanowa (Moskau)
Irina Vinogradova (St. Petersburg)