«Crossing Bridges – Being Human» – 100 Years of Anthroposophic Medicine
September 12, 2020 @ 20:00

-

September 20, 2020 @ 12:30

CEST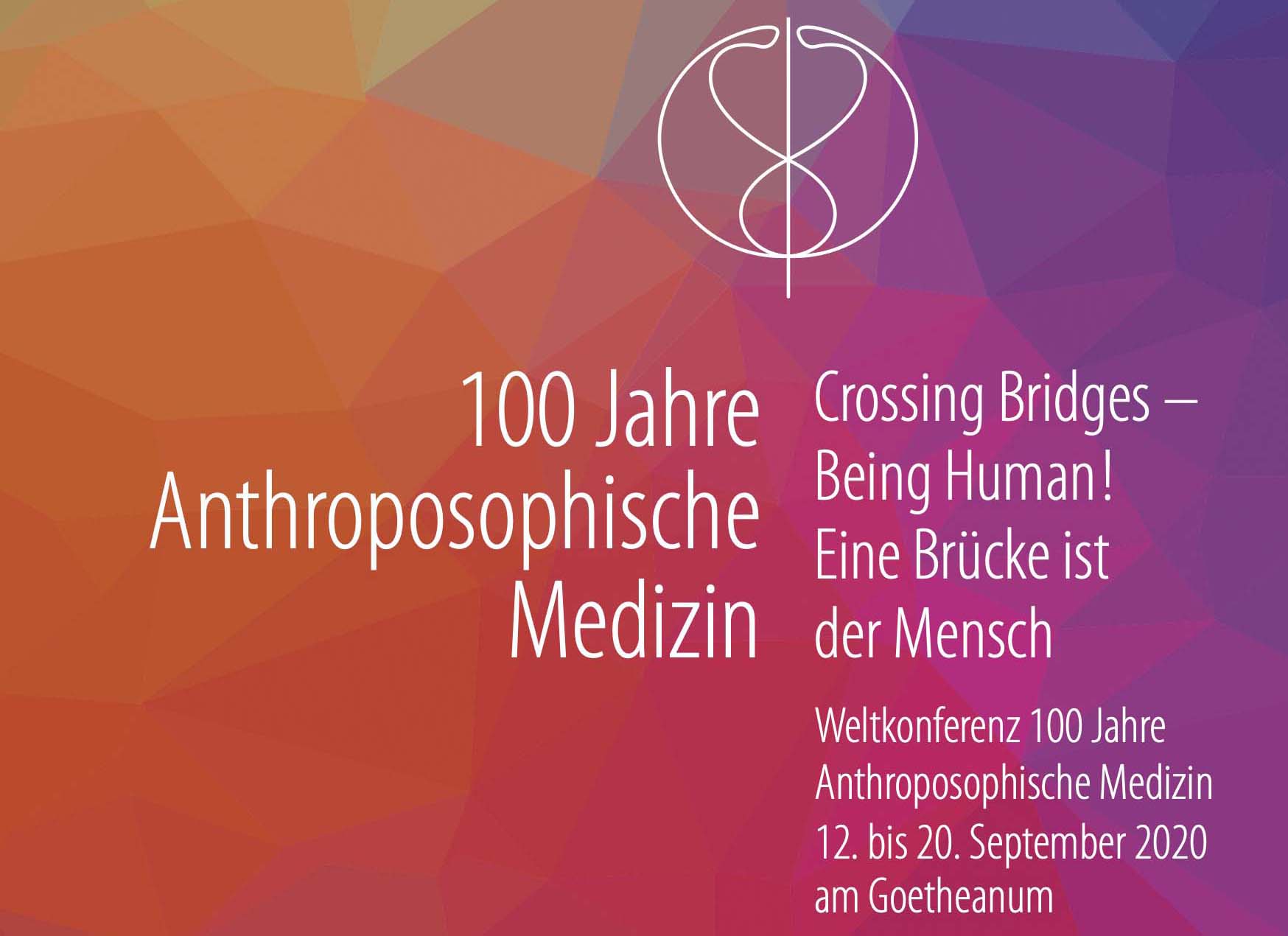 World Conference of the Medical Section at the Goetheanum
In 2020, Anthroposophic Medicine is celebrating its hundredth anniversary. The classic annual conference at the Goetheanum has therefore been transformed into a festive world conference. It has been in preparation for several years by a group of young people in the Medical Section.
The programme brochure contains information about 30 keynote lectures and more than 120 workshops and specialist courses, making the anthroposophical image of the human being subject to practical experience in medicine through the four elements, ether types and stages of consciousness. How do body and soul interpenetrate one another in the moment of enthusiasm?
How does everyday work change when we jointly strive for the ideals of freedom, love and wisdom? What characterises a healthy medical establishment and a health service that does justice to the human being? What understanding of illness, what therapeutic concepts can Anthroposophic Medicine contribute to the various specialisms in the spirit of an integrative medicine? How does the collaboration between different healing professions develop in the process?
To what extent can we bring into the present the original impulses of the system of medicine founded by Rudolf Steiner and Ita Wegman? What are the scientific, health policy and therapeutic milestones of the last 100 years? What is our perspective and vision as we face the future?
Lastly, we want to turn to the spiritual in medicine: how do we put into practice the good in medicine? In doing so, we address above all the approaches, exercises and meditations of the young physicians movement, of pastoral medicine and the path of inner development of the School of Spiritual Science.
On the official conference website of the Medical Section you will find much more information about the program, registration and current planning regarding the worldwide corona crisis.