2022 Camphill Movement Group Meeting
Fellowship in Times of Uncertainty
Past, Present and Future of the Camphill Movement in Ireland and Worldwide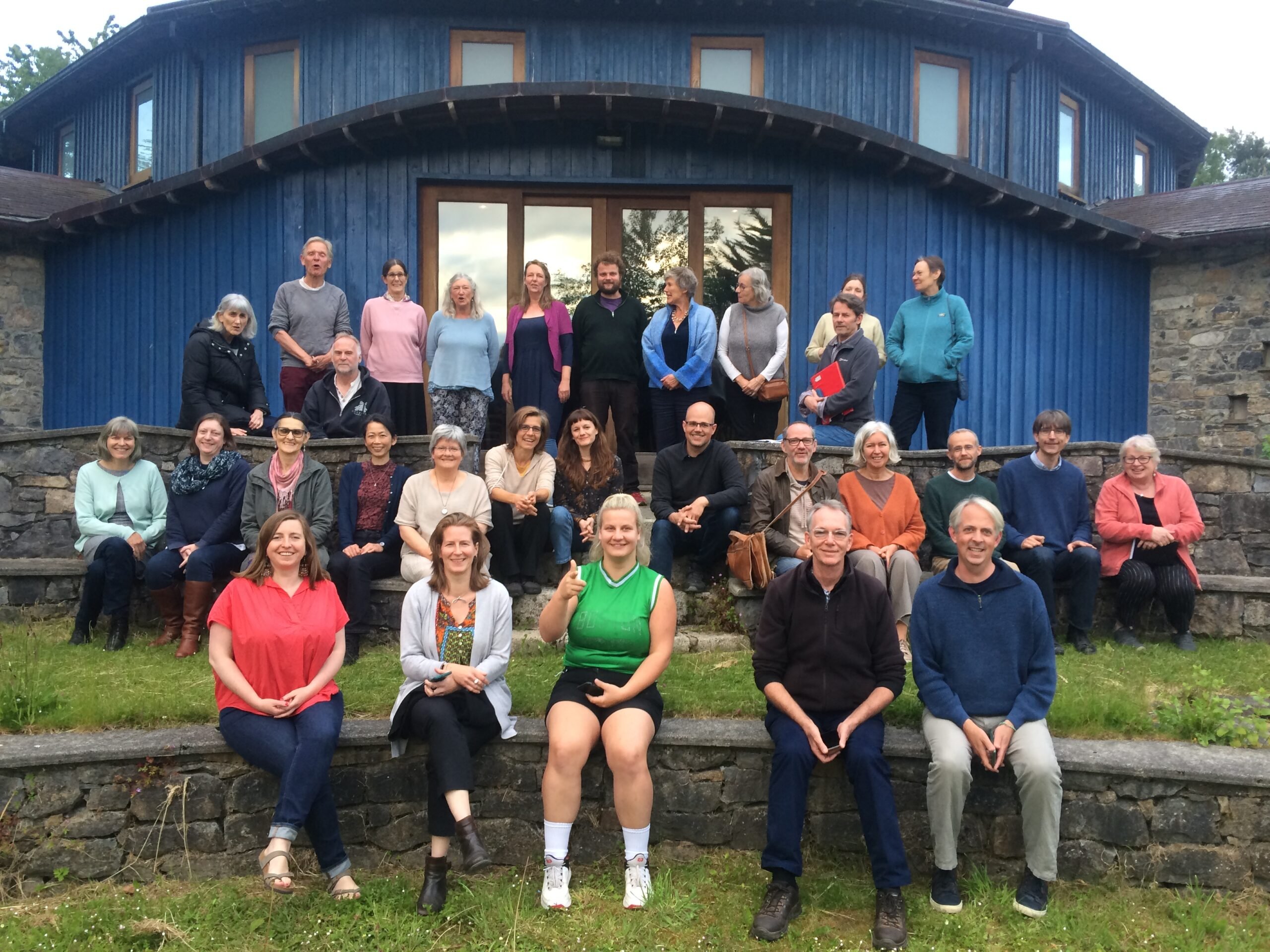 The Camphill Movement Group is the group of delegates from the various regions of the worldwide Camphill Movement. It meets annually for a conference. This year's conference took place in Kilkenny, Ireland, from May 23-27, 2022. On this page, you will find the presentations given during the open sessions of the meeting.
May 24, 2022 – Christine Gruwez: Not Withstanding but Standing With: The Mystery of Powerlessness
Christine Gruwez, born in Flanders, Belgium, studied philosophy and linguistics (Iranian languages) at the university of Louvain. She taught history and art history at the Waldorf School in Antwerp and was a lecturer at the teacher training college. She is a guest speaker at conferences, holds seminars on Manichaeism and has written several books based on her research and personal experiences. Christine travels extensively in Europe, the Middle East and North Africa to promote a dialogue between cultures and regions, especially in conflict-ridden areas. (Christine's homepage)
Two recent articles by Christine Gruwez in Das Goetheanum:
May 25, 2022 – Rosie Lynch & Brianna Hurley: Creating the Future We Want
How do we creatively reimagine the Camphill impulse in Ireland in the 21st century; who are our constituents and allies? What are the lessons learnt from the recent changes to Camphill in Ireland, and what new tools do we need for the future? This talk will reflect on research and activities carried out by new green-shoot Camphill initiatives and how they relate to the broader contexts of Art and Culture; Education; Land and Ecology; Wellbeing and Social Enterprise, and Neighborhoods.
Rosie Lynch lives and works in Callan, Co., Kilkenny. She grew up in Camphill Duffcarrig and Camphill Ballytobin. Rosie has closely accompanied the recent changes in Camphill in several ways – as a facilitator of co-design workshop processes, as a supporter and initiator of new initiatives such as Nimble Spaces and Trasna Productions, and as a friend within the Camphill family. She is Creative Director of Workhouse Union, an organisation that works with artists, designers and architects to develop projects examining housing, civic infrastructure and the commons, engaging people with the spaces and places we live (see Workhouse Union).
May 25, 2022 – New Initiatives in the Irish Region Present Themselves
There are several new initiatives developing out of the Camphill impulse in Ireland. Some of them are still in the very early stages, like seeds or small sprouts. Others have already grown a bit further. We have invited them to introduce themselves. This is an opportunity for us, as a worldwide movement, to get to know them and connect with them. (Apologies for the poor video quality.)
The initiatives presenting themselves include:
(Moderated by Noortje van Deursen)