Online meeting eurythmy – speech formation – eurythmy therapy
April 7, 2021 @ 8:00

-

April 9, 2021 @ 21:00

CEST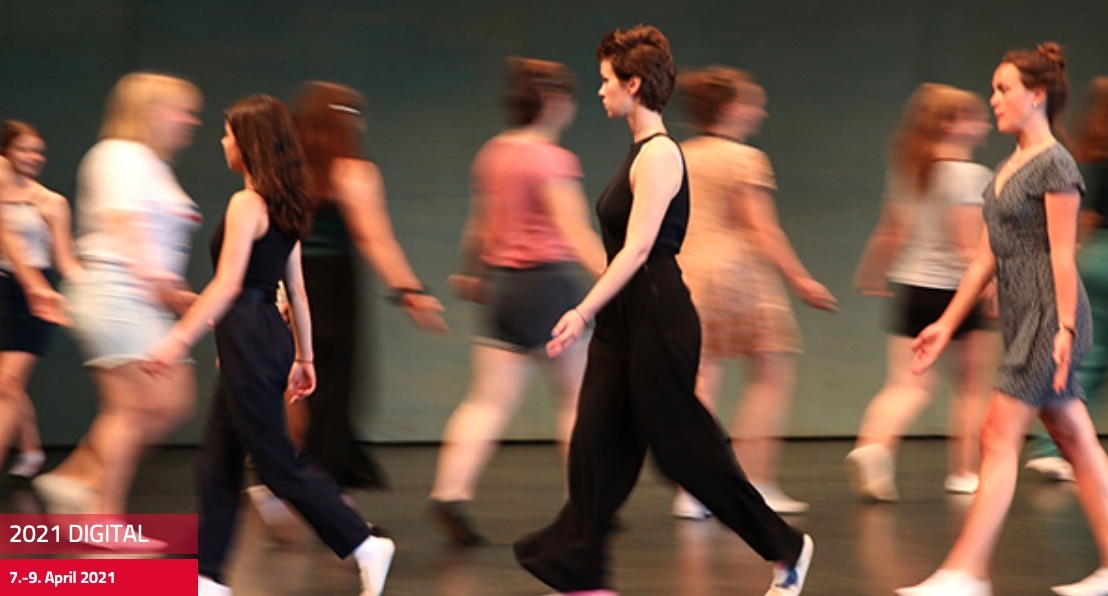 Practical support for lively and artistic work under digital conditions
The international Eurythmy, Eurythmy therapy and Speech Conference has been postponed to 2022;
instead a digital sharing of experiences will take place on 7 to 9 April 2021.
Thereby, the digital medium itself will become the subject of a digital sharing of experiences. We will discuss about questions such as: How do we approach eurythmy, speech and therapy under digital conditions? How can necessity be turned into productivity and creativity? How can warmth and substance be created? What tips do we have for each other? We will look at areas such as
learning: what is needed in order to work meaningfully with digital media? How to offer online courses? How can we experience our presence in front of the screen? Everything will be covered – from anthropology to technical know-how.
sharing experiences on digital approaches in the individual disciplines
gaining strength through artistic work, even under digital conditions.
Because the dramatic arts live from being perceived, artistic contributions can be filmed before the 'meeting' and impulses from the artistic work briefly presented. The material will be cut into clips which can be viewed during the online meeting and for a week after.
---
In the afternoon, there will be an opportunity to meet daily in three time slots.
Wednesday, 7 April, 3 p.m.: Lecture by Robin Schmidt, dealing with the modern human constitution in a technologised world.
Thursday, 8 April, 3 p.m.: Research work on the "Apollonian Course" by Stefan Hasler
Suggestions for dealing with the etheric in the Apollonian Course
Friday, 9 April, 3 p.m.:An event celebrating the 100th anniversary of eurythmy therapy, with Hana Adamcová, Matthias Girke and Georg Soldner
For the morning and evening sessions we want to focus on three areas: Learning – Exchanging – Energising
---
New Working Group «Eurythmy in Curative Education and Social Therapy»
In spring 2021, a new working group will be formed on the topic of eurythmy in curative education and social therapy. In order to strengthen and professionalize this field of work, we invite you to a first working group meeting within the digital conference of the Section for the Performing Arts.
The networking workgroup will also be held in digital format and will run from 7.30–21 p.m. on all three days.
Traveling to a wide variety of places around the world with special education such as inclusive schools, small classes, special education schools and social therapy facilities, it becomes clear time and time again that there is a need for a network for this specialty.
We all know that this specialty is not given attention in any training and yet it is a very valuable and heartwarming field of work.
How do you work with movement when you want to create something artistic-pedagogical with people with limited movement and many other abilities?
Our chance of a network work is exchange of experiences, suggestions and working materials for the professional everyday life, perhaps also mutual hospitations. After all, from whom do I learn more than from the colleague who accompanies me with a professional loving eye! Perhaps we could also write a teaching guide through the class levels.
This may result in a strong educational impulse that makes the perception of the job profile more visible than at present. The question about the future and the new generation of the professional field is also getting louder and louder!
Please bring your best practices to this working group so we can practice and learn together. I am looking forward to this exchange!
Contact:
Sonja Zausch
s.zausch@inclusivesocial.org
Mobile (Signal, Telegram and Threema):
+49 173 202 67 97